PTTN's "Skeleton Keys" is Out Today!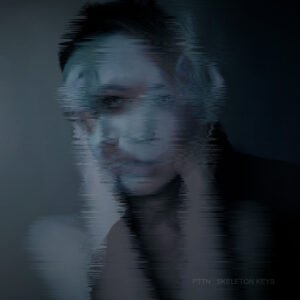 PTTN's new album, "Skeleton Keys" is now officially available and streaming on all major music platforms! Check it out on Bandcamp and support us with a purchase of the album or your favorite tunes. Many thanks to everyone who purchased during the pre-order. You can now collect your remaining downloads, and we hope you enjoy this body of work! The album is also available on iTunes, Spotify, Youtube and Amazon as well as most other platforms worldwide. We have more in store for you with regards to this release, so stay tuned!
A concept album inspired by one of many haunted nightmares— A vision of a ghost materializing from space-ripping static to a deafening effect, creeping closer and demanding acceptance. In keeping with the psychology behind ghost dreams, the work explores past trauma, buried memories, strained relationships, and self-preserving alienation. If you discovered a lock in your mind, where would you look for the key? Driving beats interpolated with dreamy interludes set to thought-provoking lyrics and complex layered vocals.