New Music! "Little Things" is on Pre-Sale Now
I'm pleased to announce that my fourth solo EP "Little Things" is out June 10th. Support me with a pre-order on Bandcamp or Apple Music and pre-save it on Spotify to have it automatically added to your library as soon as it comes out: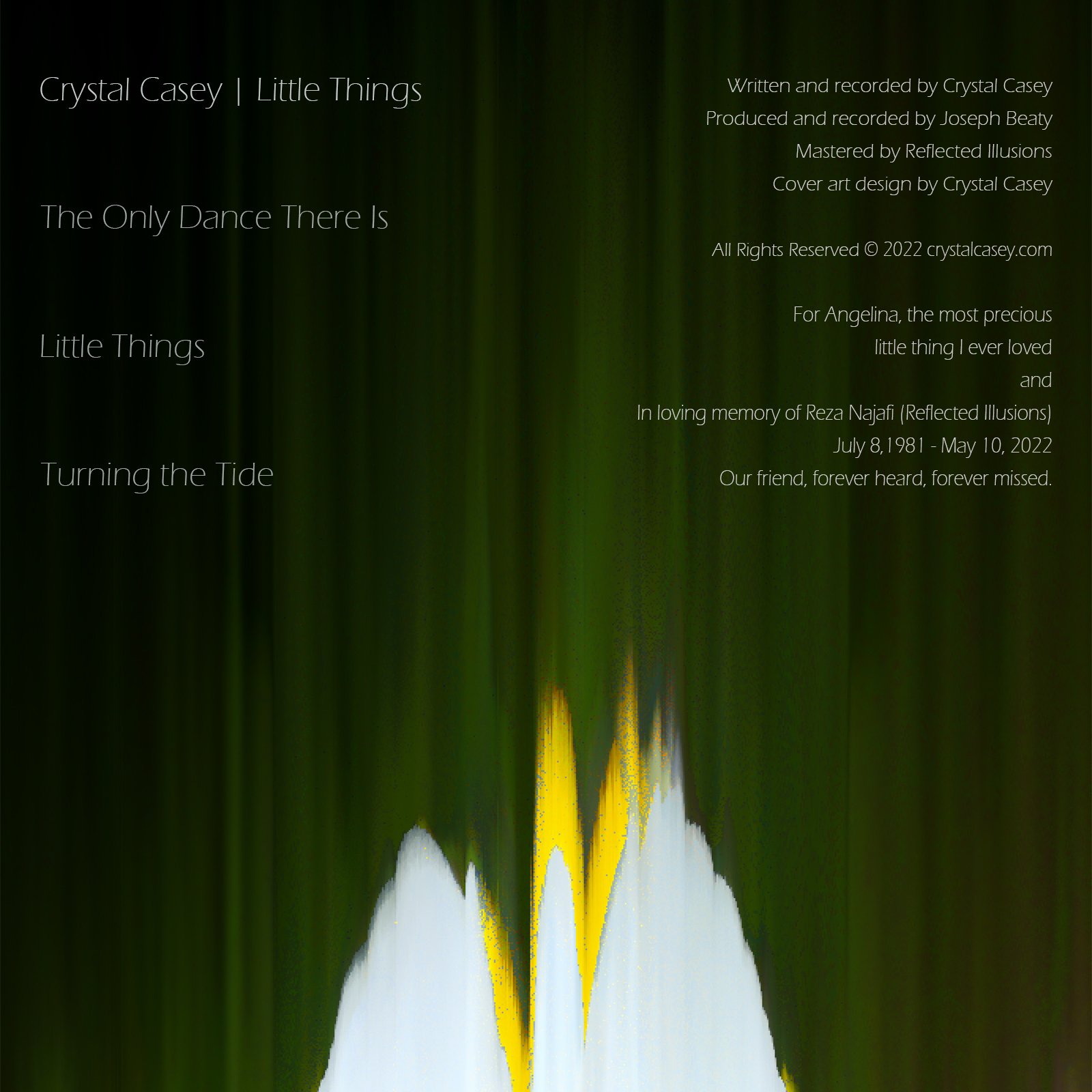 "Little Things" is a bittersweet release. It's been a strange time for me, and it's peculiar, but often I write in advance of my life, if that makes sense. The music is too well-suited for all the things that have transpired since I wrote it.
The back cover has TWO dedications… Two that I never wanted to make, but am honored to all the same. Most of you know that I lost my Angelina pupper after 17 years of friendship this past February. Furthermore, my good friend Reflected Illusions, with whom I've collaborated a handful of times, passed away suddenly ten days ago.
I know that he will live on through his own fantastic music, and it was a privilege to have worked with him on "Circling the Sun" and "Broken Pieces." We had plans to make more music together very soon, but unfortunately it stops with his beautiful analog mastering of "Little Things." So, I hope that this little work of mine will also serve in his memory.
"Little Things" explores divinity and the cyclical nature of reality, from rebirth to revolution. It zooms out on creation and destruction to reveal the beauty of the All.